Read the updated Panther Tale for latest information!

---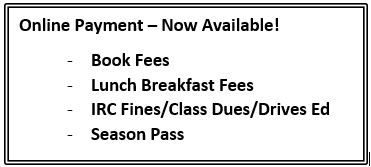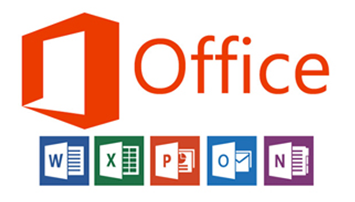 2 Hour Delayed Start Procedures
Dear Parents/Guardians,
This letter is to inform you about a change in procedures affecting the start of school during inclement weather situations. Over the last several years we have had several days in which school was cancelled because conditions at bus travel time was not considered safe for students to be out in that weather. This usually involved wind chill temperatures that at 7 am were considered too cold for students to be exposed to or the possibility of light freezing rain during times when busses and students would be driving. On several of these days if school were to have started two hours later, the conditions improved considerably to the point where safety was not a factor in getting students to school. By starting two hours later, the sun would have had more of an opportunity to improve air temperatures and melt any possible light freezing rain. The county and highway departments would also have had more time to work on the roads before we started picking up students on a delayed start.
By implementing a delayed start policy, we are able to still provide a five hour day of school and allow for school to take place. Over the last two years, we have cancelled school 12 days because of the weather. Several of these days we could have had school if we had a delayed start policy and avoided adding school days in late May or early June. Adding school days in late May or early June tends to be counterproductive for students. Losing instructional days during the school year cuts into the time needed for preparing students for state assessments. Adding additional days to the end of the school year does not help prepare students for these assessments since all testing is over by that point.
Beginning with the 2015-2016 school year Central Schools will implement a Two Hour Delayed Start for days that meet the criteria for a delayed start. If weather conditions are too hazardous for safely transporting students to school, schools will be closed for the entire day. If the weather conditions are expected to improve on the morning of inclement weather, instead of cancelling the entire day of school Central may choose to enact a two hour delayed start. We have had several days over the past couple of years where wind chill temperatures at the start of the day were dangerously cold, but two hours later the conditions improved significantly. Instead of losing an entire day of school, a two hour delay allows for classes to be held without losing another day of school in the winter. If conditions are not expected to improve, then school will be cancelled for the entire day.
Under a late start scenario, parents would receive notifications the same as they do now – through School Messenger, TV, and radio. All efforts will be made to announce a delayed start the night before prior to 10pm.
Once the decision is made for late start, all schools would start classes two hours later than normal:
Central High School /Central Junior High School would begin at 10:10 a.m.
Central Middle School and Central Elementary Schools would begin at 10:15.
Morning Pre-K would be cancelled on the day of a delayed start. Afternoon Pre-K would continue as normal.
All bus routes would travel two hours later when a delayed start is declared. Parents should plan on their children being picked up two hours later than their normal pickup time on bus routes.
Breakfast would not be served. Lunch would be served at its normal times.
Buildings would open two hours later, thus no early drop-off of students could occur. Parents may drop off their children at their school any time after 9:45 on a delayed start day.
School would dismiss at its usual time at the end of the day.
We hope that making you aware of these new procedures now you will have an opportunity to plan how you will prepare in the event of a delayed start. We understand work schedules and childcare are issues that affect parents, so by making you aware now of these changes, you will be prepared in the event of a delayed start at some point this year.
Thank You