---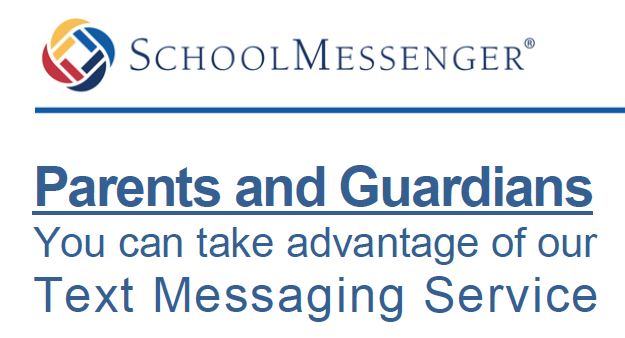 2 Hour Delayed Start Procedures
Beginning with the 2015-2016 school year Central Schools will implement a Two Hour Delayed Start for days that meet the criteria for a delayed start. If weather conditions are too hazardous for safely transporting students to school, schools will be closed for the entire day. If the weather conditions are expected to improve on the morning of inclement weather, instead of cancelling the entire day of school Central may choose to enact a two hour delayed start. We have had several days over the past couple of years where wind chill temperatures at the start of the day were dangerously cold, but two hours later the conditions improved significantly. Instead of losing an entire day of school, a two hour delay allows for classes to be held without losing another day of school in the winter. If conditions are not expected to improve, then school will be cancelled for the entire day.
Under a late start scenario, parents would receive notifications the same as they do now – through an all-call parental notification via School Messenger, TV, radio and school website announcements. All efforts will be made to announce a Delayed Start the night before prior to 10pm.
Once the decision is made for late start, all schools would start classes two hours later than normal. Start schedule: Central High School /Central Junior High School– classes would begin at 10:10 a.m. Central Middle School and Central Elementary Schools would begin at 10:15 a.m.
Morning Pre-K would be cancelled on the day of a delayed start. Afternoon Pre-K would continue as normal.
All bus routes would travel two hours later when late start is declared. Parents should plan on their children being picked up two hours later than their normal pickup time on bus routes.
Breakfast would not be served. Lunch would be served at its normal times.
Buildings would open two hours later, thus no early drop-off of students could occur. Parents may drop off their children at their school any time after 9:45 on a delayed start day.
School would dismiss at its usual time at the end of the day.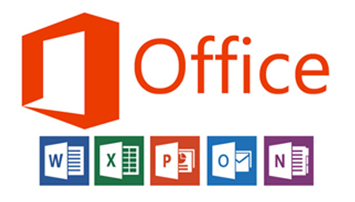 Central Developing Random Drug Testing Policy
For Extra-Curricular Activities, Driving, and Dances
Central Proposed Drug Testing Policy
Parents,
Last spring the coaches of Central High School approached our school board inquiring about developing a random student drug testing policy for Central High School. They were concerned about students being confronted with peer pressure when it comes to making decisions on experimenting with marijuana or other readily available drugs/alcohol. To deny the existence of readily available illegal substances is naïve in the world we live in today. Students are confronted on a daily basis with pressure and temptations involving these illegal substances. The intent of this policy is to give students a better choice when confronted with this decision. By having a random drug testing policy in place, students have a legitimate reason to say 'No" when confronted with this question. Students can choose to say "No" based on not wanting to jeopardize losing participation in sports, clubs, organizations, and driving privileges to name a few.
In March our school board asked our Policy Committee to meet with our coaches, Mr. Long, Mr. Waggener, and Mr. Cook to begin developing a possible student drug testing policy. A large number of school districts throughout the state already have a student drug testing program in place. This policy would be for any students involved in extra-curricular sports/organizations, student drivers, and students attending school dances. Courts have long ruled that these after school activities are considered "privileges" and not "rights", therefore students may be required to take part in random drug testing in order to participate. If a student chooses not to participate in the random drug testing program then he/she is not eligible to participate in any extra-curricular activities, driving, or dances. The intent of this new policy is not to catch students making bad decisions, but rather to give students a reason to not take part using drugs/alcohol.
If a program is approved, a third party contractor will be responsible for randomly selecting which students are tested by anonymous ID numbers assigned at the beginning of the year. The testing company does not have access to any student names…just ID numbers. No Central staff personnel will be involved in the entire selection and testing of students. No person can request that specific individuals be tested. The entire selection process is done by randomly selected ID numbers to ensure fairness to all students and respect their privacy.
Confidentiality will be an important component of this testing program. All results of every drug test will be kept confidential. Initially, the high school principal will be the only district staff person to receive the results from students being tested. Should a student test positive, the principal will then inform the coach/sponsor of that sport/organization in which the student participates. No teachers or other staff members will receive this information. Protecting student privacy is an essential component of any drug testing program. Results are not shared with any law enforcement since this is a school district drug testing program. The focus of this program is on getting students help rather than punishing them.
If a student tests positive, they will be subject to losing extra-curricular privileges as outlined in the proposed policy. Please refer to the proposed policy for consequences for first, second, and third offenses. In addition to their consequences for testing positive, students will be required to receive counseling to help them. If a student tests positive, he/she will be required to meet with the agency chosen to provide counseling services. This counseling agency will recommend the number of times they would like to meet with the student for counseling based upon their assessment of the student.
Our student's first line of defense in protecting them from getting involved in drugs/alcohol is their parents. Active parental involvement is the most important factor in protecting students from experimenting in drugs/alcohol. We ask for your support in talking with your children and helping shape their decision making process when it comes to this issue. We also recognize that sometimes students also need another reason to turn down opportunities to experiment. By implementing a random drug testing program, students will have that additional reason to turn down getting involved using drugs/alcohol.
For more information on this proposed policy, click on the link at the top of this article to read the policy that is being developed. Please read this proposed policy and feel free to email me at mcook@cusd3.com with any comments, concerns, or suggestions you may want us to consider as we work to finalize this policy. If a final policy is approved by the board of education this fall, we will hold parent/student information meetings in December to discuss the policy in detail before a possible January implementation date.
We live in a different world today in which students are consistently bombarded with temptations that may not be good for them. Our intent is to give students more support and better options when they are confronted with what to do in these situations. Our intent for this program is to work with parents in helping address this growing problem that confronts our students and your children. We ask for your support and input into developing this program.
Sincerely,
Martin Cook, Superintendent