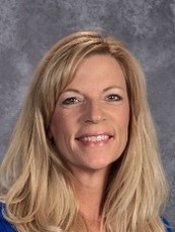 Erica Smith
Dear Students and Parents,
On behalf of the faculty, staff, and board of education of CUSD #3, I want to welcome you back for the start of a new school year. After 14 years of the district being under the leadership of Mr. Martin Cook, it is my privilege and honor to step into the position of Superintendent.
Though the district leadership has changed, our district mission has not. It states, "Students will be provided the educational opportunities to succeed in life." This mission drives everything we do and every decision we make. Our goal is to challenge and support every student to reach his or her educational potential. We will help students acquire academic knowledge, build character, and develop the skills necessary to be productive and successful in life.
Central Schools is an outstanding district, thanks in part to the support of our families and the surrounding community. The district's mission cannot be fulfilled without collaboration between parents and guardians, the community, and the staff at Central. For students to be successful, they must feel supported both at school and outside the school. Being actively involved in our children's education is key to their success. We must show students we have high expectations for their achievement, act as role models by demonstrating internal motivation and perseverance, and stressing the value of education. By working together, I believe we can see every child succeed.
Please refer to this calendar as a reference to information about our district and the day-to-day activities. Our district webpage, www.cusd3.com, is also a valuable resource to keep you informed of school activities, class assignments, and students' grades, among other things.
Our board office staff include Theresa Piehler, bookkeeper, and Debbie Roberts, secretary. We will all do what we can to answer your questions or point you in the right direction. Feel free to call or stop by the board office if we can ever be of service to you.
Welcome back! I look forward to the opportunities and challenges we will face together this year.